Inspirational Notecards
As it is our mission to provide sources for comfort and to uplift the spirit, we are offering these fine art Spirit Animals Notecards by noted wildlife artist Sherry Bryant. People find her work soulful and inspirational.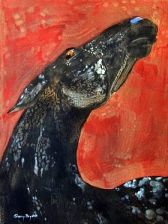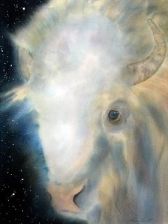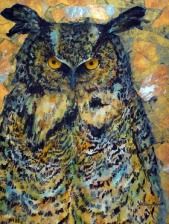 Antonio Francisco Saul

Appaloosa horse Sacred white buffalo Great Horned owl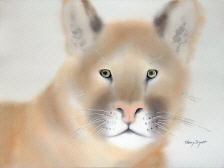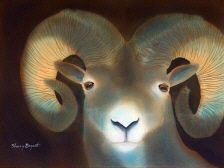 Oro Romeo Sabana
Mountain lion Bighorn Sheep (ram) Coyote
These elegant watercolor Notecards are part of Sherry's Spirit Animals of the Southwest series, which includes western animals such as wolves, horses, burros, bears, Bighorn sheep, bobcat, deer, skunks, foxes, coyotes, javelinas, cottontails, jackrabbits, mountain lions, coatimundis, ground squirrels, ringtails, coyotes, domestic cats and dogs, Hereford cattle, and Texas Longhorns.
She also paints birds like crows, eagles, hawks, owls, ravens, woodpeckers, thrashers, hooded orioles, cardinals, cactus wrens, Pyrrhuloxias, and hens, roosters, ducks and geese.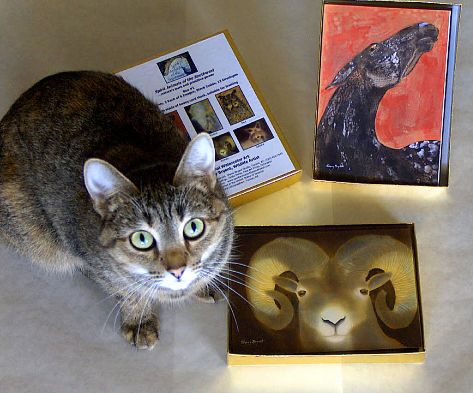 Honey, our tabby cat, does not come with the box of Notecards!
The Notecards are printed on heavy card stock, and are suitable for framing. Romeo the Bighorn Sheep (ram), Oro the mountain lion, Sabana the coyote, Antonio the Appaloosa horse, Saul the Great Horned Owl, Francisco the sacred white buffalo.
Notecard size: 5" x 7"

12 cards in a box

6 images, 2 of each

Blank inside for your personal note

12 envelopes included
The cards are packaged in an attractive gold embossed box with a plastic see-through top. It is secured by a gold stretch band with a bow and shipped wrapped in colored tissue paper. The bottom of the box shows all the images that are included.
The cards and box make a classy gift for friends, business colleagues and family members.
Upon request, we can enclose your personal message for birthdays and other important occasions--and ship the gift Notecard box to any address, and bill you separately.
Publisher's

Special Price
:
$19.95

$15.00
per box
plus shipping and Arizona resident sales tax.
Publisher's Special on Shipping!

We are running a Publisher's Special on Shipping. Just $4.00 for any size order sent to the same continental U.S. address.
You can see more of Sherry Bryant's work at
www.SpiritAnimalsoftheSouthwest.com
.
To Order
To order Sherry Bryant's Spirit Animals Notecards, please click on the "To Order" button at the top of the page.
HSP Publishing
PO Box 399, Cortaro, AZ 85652 USA
(520) 616-7643 hsp@triconet.org
We accept credit cards and checks. Please click on "To Order" button above

.