Manuscript Submission



"I love this book. I really love this book..."

—Dorothy H. Finley, author, Just Plain Dorothy


How Allen R. Kates, MFAW, can help you get published

Not everybody is interested in getting published. Many just want to write a good book for their friends and family. But many others want their book available to business contacts, their community, and the general public. They want their book published to increase their value in a company, a nonprofit institution or to sell millions of copies like Stephen King. So if they want to impress others or sell on a big scale, the book better be well written and expertly edited.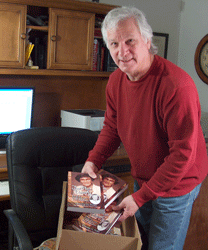 Getting published has always been difficult for authors. Today there are relatively quick and inexpensive ways for authors to get published by using Print on Demand (POD), Internet sources, or nearly automated self-publishing companies.

Over the years, the quality of POD and electronic books and covers has been getting better and better. However, if photographs are involved, the results are not always the best. Sometimes high quality offset printing is the only solution, and it's not always expensive.

Many authors are having their books published exclusively online or in electronic media such as ebooks like Amazon's Kindle or Barnes & Noble's Nook. Despite enthusiastic supporters of these devices, the long-term value of electronic publishing is still unknown. Often electronic books are poorly edited and laid out, and sell only a handful of copies. In addition, the "publishing" companies keep most of the profits, making it impossible or impractical for the author to sell to other resellers such as bookstores, gift shops, wholesalers, organizations and other venues that require discounts.

Many authors are opting to publish both electronically and have their books available on hardcopy through POD or their own publishing companies. Some are recording their books for the audio book market, and others are even having them translated into other languages for distribution in other countries.

There are numerous publishing options open to you today. If you wish to set up your own independent publishing company or make use of the many electronic or POD services now available, I can help you make the best choices for your needs.

However, if you prefer to produce a high quality, beautifully edited, book by using a professional independent publisher--and keep most of the profits for yourself, here's how I can help...


Using Allen's Publishing Company, Holbrook Street Press (HSP Publishing)

If your manuscript falls within the parameters of Holbrook Street Press, you may wish to consider using my publishing source, as I use this professional outlet to publish my clients' work when they do not want to go through the time-consuming query, submission and waiting process.

Queries can take months, even years. After a publisher finally accepts a manuscript for publication, it can take, on average, about 18 months for the book to be published.

Holbrook Street Press, however, can publish a quality book in less than 2 months after it has been edited and typeset. Authors pay for production costs, but there is no publishing charge. And they have full control over their book and receive not a pitiful royalty, but most of the profits for their hard work.

Here are the basic criteria for publishing with Holbrook Street Press: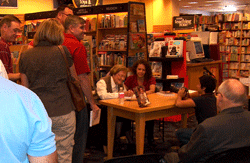 Holbrook Street Press is a small publisher
dedicated to providing exceptionally well-written,
gripping, inspirational and comforting books about
overcoming life's obstacles, hardships, conflicts,
adversity or psychological trauma, and offering
sources for healing and recovery.

Dorothy Finley signs her book, Just Plain Dorothy

The book categories include:
◾Memoir
◾Life Story
◾Autobiography
◾Biography
◾Family History
◾Self-help
◾Psychology
◾History
◾Current Affairs

Although these categories are nonfiction, the company will consider other genres and fiction if they achieve or reach for the goal of healing the heart and soul.

Holbrook Street Press endeavors to provide uplifting stories of overcoming life's obstacles and tries to show that people are capable of changing their lives for their own good and for the good of others.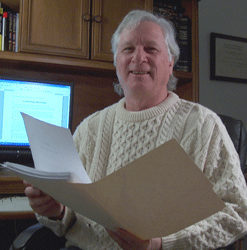 If you are interested in publishing with Holbrook Street Press, please contact
Allen, and, as they say in Hollywood, let's take a meeting! He also does Skype.

Please do not send unsolicited manuscripts until you have had a chance to
discuss your ideas with Allen.

Please contact Allen by clicking here.


"Never having had time or opportunity to formally study writing,
I hired Allen to help me write my memoirs of the first 20 years of
my life. Working with him was a joy; he's an excellent author as
well as teacher. What a delight it was to see my book in print."

—Carol Filigenzi, author of memoir, In Defiance We Call Them Mangoes

"My manuscript was a story of intense sorrow and suffering,
but dotted with joyful moments. Thanks to Allen's professionalism
and personal touch, my manuscript was then transformed into a book."

—Gerald Duignan, author of memoir, My Life at Marion House



Holbrook Street Press


We accept credit cards and checks. To order books, please click here.