Journaling Workshops

Journaling is a relatively new tool for coping with traumatic situations and the symptoms of PTSD. In the book CopShock (second edition), by Allen R. Kates, police officer Jonathan Figueroa developed PTSD as a result of working on the pile searching for body parts after 9/11. One of the methods he used to help him recover was writing in a journal. He says that writing things down helped him focus and organize, and the process showed him that things were not as overwhelming as he had first thought. (Read Jonathan Figureroa's story. Click on Articles in this menu, and then on PTSD Can Attack Years Later.)
"Write about your experiences, thoughts and feelings. Journaling can help you experience strong emotions you may otherwise be afraid to unleash. It also can help you see situations in a new way and help you identify patterns in your behavior and reactions." --The Mayo Clinic
The following, in their own words, is the description of a journaling workshop in Tucson, Arizona, led by professional journaling instructors Barbara Stahura and Susan B. Schuster, M.A., CCC-SLP. Although their premise is based on traumatic brain injury, anyone who has suffered a trauma can benefit from their workshops.
* * *
After Brain Injury: Telling Your Story Workshops
When someone's brain is injured, the familiar story of his or her life changes. Whether a brain injury is the result of an accident, surgery, military service, violence, infection, medical emergency, or any other cause, survivors must now deal with a number of unexpected and unimagined changes. They now have a new story to tell.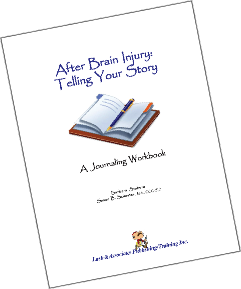 Fortunately, using journaling to tell that story can be their medicine. Many studies have shown journaling to have therapeutic benefits for physical and emotional health. Writing one's thoughts and feelings in a private notebook or journal can allow a measure of healing, even years later, and offer hope. Like laying stones to form a path, people with brain injury can use their own words and insights to guide themselves through a now unfamiliar world. By giving voice to their deepest selves after the trauma of a brain injury, to whatever extent they are able, they can forge a new understanding.
Writer Barbara Stahura created a journaling workshop for survivors of brain injury in 2006, three years after her husband sustained a traumatic brain injury. Since then, she and Susan B. Schuster, M.A., CCC-SLP, have facilitated "After Brain Injury: Telling Your Story." This casual, friendly workshop typically runs in weekly 90-minute sessions over six weeks, but it can be easily adapted to other formats and various locations. No journaling experience is necessary. The major requirement is being able to write by hand or to use one's laptop.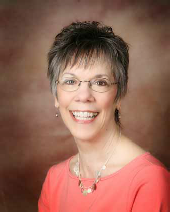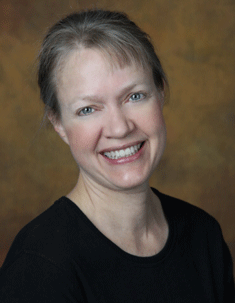 Barbara Stahura Susan B. Schuster, M.A., CCC-SLP
The workshop manual is Stahura and Schuster's book of the same name, After Brain Injury: Telling Your Story (Lash & Associates Publishing/Training, 2009), the first journaling book written specifically for people with brain injury. http://www.lapublishing.com/tbi-survivor-journal
For more information about the Tucson workshops or the book, contact them at (520) 575-9650 or barbara@barbarastahura.com. And please be sure to read Barbara's informative blog at http://journalafterbraininjury.wordpress.com.
HSP Publishing
PO Box 399, Cortaro, AZ 85652 USA
(520) 616-7643 hsp@triconet.org

We accept credit cards and checks. Please click on "To Order" button above

.